Reduce & Reuse CO2
The manufacturing industry produces more than ever: concrete for i.a. building houses, plastic for all kinds of applications and paper is still widely used in a digital world. Despite new measures, these industries still have a lot of CO2 emissions with global warming as result.
Concrete, plastic, paper: three application examples of Green Minerals in which CO2 is captured and stored in materials by means of mineralization. CO2 is approached as raw material which reacts with olivine: a rock-forming mineral that binds CO2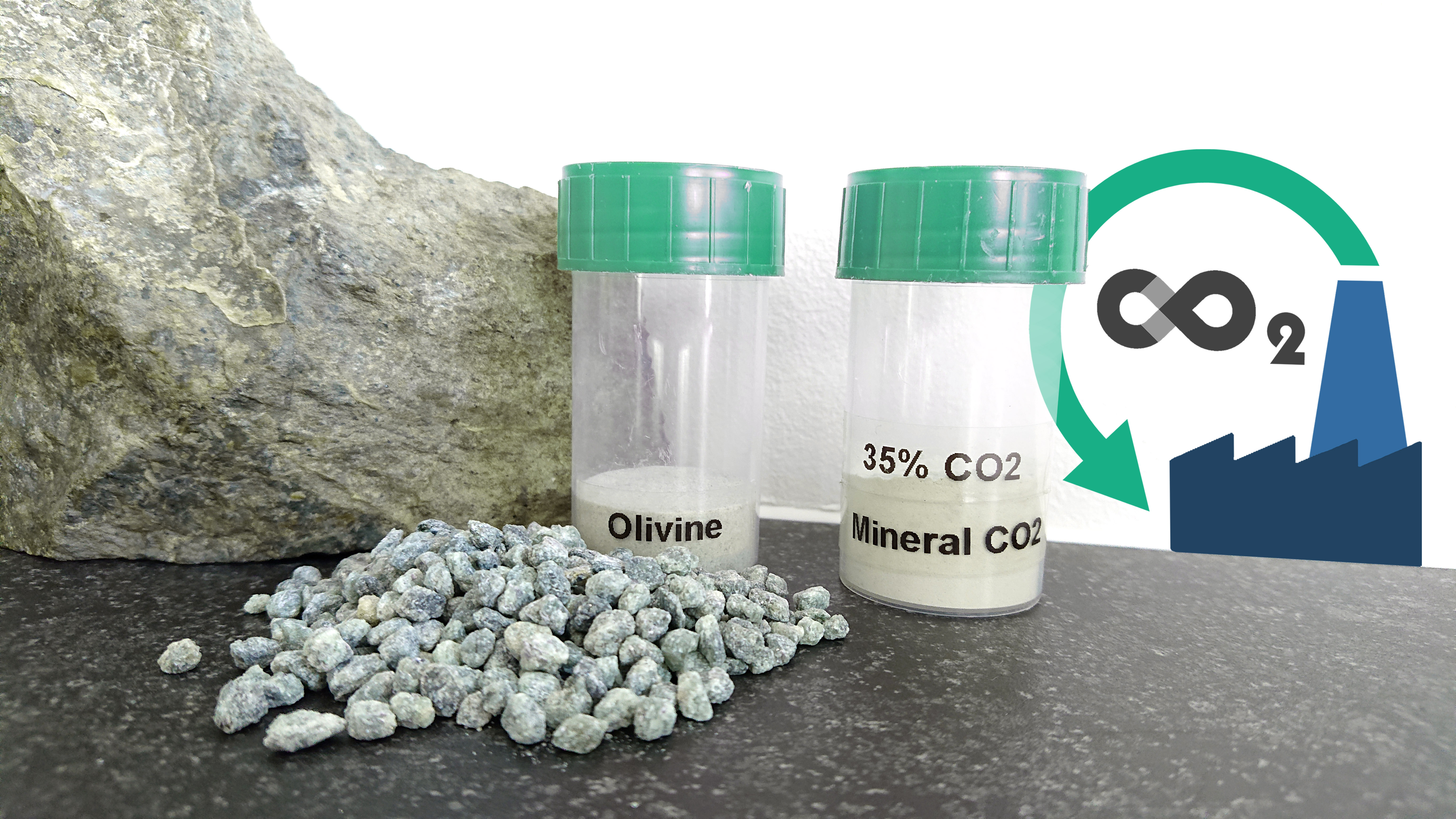 A factory that captures its own CO2 and uses this to manufacture its own products. A circular manufacturing process with CO2 based materials as a result.
---
The Green Minerals process
Research was conducted with KU Leuven and Brightlands Innovation Factory facilitates to start-up.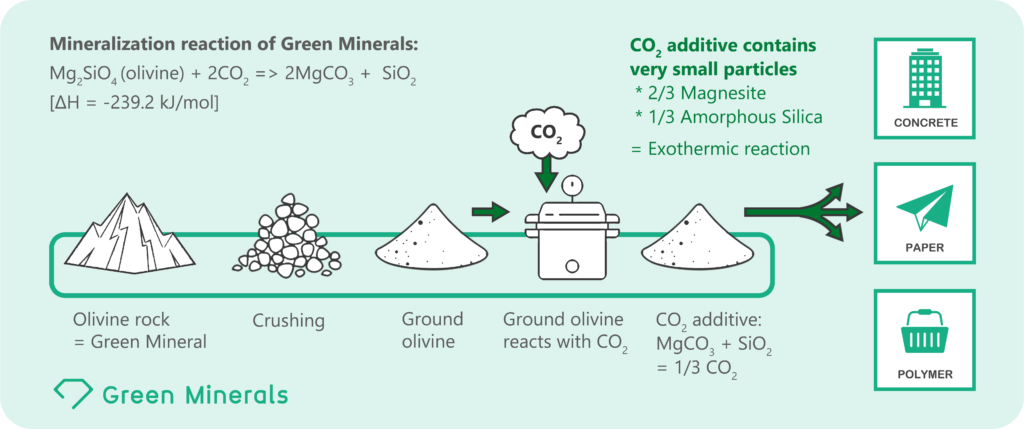 ---
Applications
Click on the materials for more information.
---
One-pager
You can download here an one-pager
---
Leaflet
Download here the leaflet (6 pages)
---
The first 'CO2 Cleanup Paper'
Click on the image to read more.