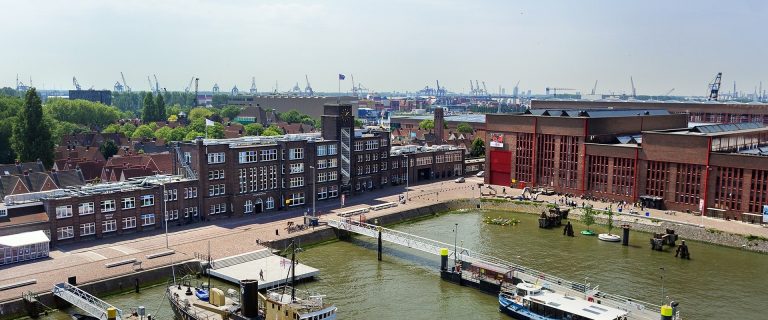 The RDM Submarine Wharf in Rotterdam South will be transformed into one big Living Lab! Experience, view, and be a part of the more than 150 innovations at the Innovation Expo, on the RDM grounds, the number one innovation hot spot in the port of Rotterdam.
Taking innovations further, realising breakthroughs, and thus contributing to the social challenges we are facing in our country and in the world, that is the ambition of the Innovation Expo 2018. With this biennial event, the government provides the business community, research institutes, NGO's, and government bodies a platform to bring innovations into the limelight before a broad national and international audience.
During the IE2018, in addition to experiencing high-profile innovations, you will make contact with the innovation network of investors, businesses, and policymakers. Become inspired during one of the more than 40 sessions. Attend the interesting keynote presentations by speakers such as Mayor of Rotterdam, Ahmed Aboutaleb and Louise Fresco, Chair of the Governing Board of Wageningen University & Research Centre.
Do not miss this opportunity and register here
We are looking forward to meeting you on October 4th!